LAWN SIGNS ARE HERE! Going fast, order yours today!
(We just received the new shipment! MORE SIGNS are here!)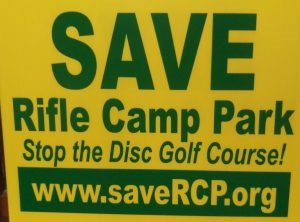 Our high-visibility "Save Rifle Camp Park" lawn signs are made of top quality corrugated weatherproof material, silk screened green on yellow on both sides. Each sign comes with a premium double-H lawn stake.
Order Yours Today!
(We suggest a $10 donation per sign, to help us cover costs.)