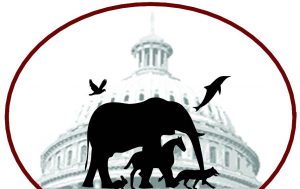 Voters who care about animals and the environment.
League of Humane Voters of New Jersey • PO Box 17 • Manalapan NJ 07726
• www.lohvnj.org • info@lohvnj.org
Dear Passaic County Freeholders:
The League of Humane Voters of New Jersey represents thousands of Passaic County residents who stand up for environmental and animal protection issues. LOHV-NJ members vote for local representatives who recognize the important of protecting our environmental resources.
LOHV-NJ is now part of the Save Rifle Camp Park Coalition, a growing body of groups and individuals opposed to the development of Rifle Camp Park into an 18-hole disc golf course.
LOHV-NJ urges the Freeholders to use their good judgement and stop the destruction of Rifle Camp Park. The opportunity to do what is right is within your purview and civic responsibility. Please make protecting this precious resource your lasting legacy.
To do otherwise, would violate your public duty and pose serious consequences for the park. The Parks, Recreation and Open Space Master Plan does not allow for this type of development. Furthermore, there is no need for a disc golf facility in this park with so many others in the state.
The danger of disc golfing cannot be understated. The discs can dismember and harm people and animals, in addition to destroying the natural beauty of Rifle Camp Park.
LOHV-NJ strongly recommends that the Passaic County Freeholders abandon the proposed disc golf course at Rifle Camp Park.
Thank you for considering LOHV-NJ's recommendation.
Sincerely,
Julie O'Connor



Regional Legislative District Director