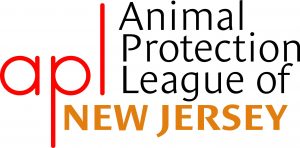 PO Box 174, Englishtown, NJ 07726
Voice: 732-446-6808  www.aplnj.org
September 20, 2017
Dear Passaic County Freeholders:
The Animal Protection League of New Jersey (APLNJ) is formally joining the Save Rifle Camp Park Coalition. APLNJ opposes the development of Rifle Camp Park into an 18-hole disc golf course.
APLNJ members who live around the park reached out to us to help stop this development project that would destroy the natural beauty of the park.
The Passaic County Freeholders have an opportunity to protect and preserve this natural area from the unintended consequences to development, which are many. Displaced wildlife alone can lead to conflicts and disruption. This development compromises the environment and is not in line with the goals plainly stated in the Parks, Recreation and Open Space Master Plan.
If members of the Passaic County Freeholders board want disc golfing, when APLNJ checked, there were nineteen disc golfing facilities in the state. There is no urgent need for such a facility within Rifle Camp Park.
Disc golfing is inherently dangerous and while all sports have risks, this "sport" can endanger nonparticipants.
The solution is clear. The Passaic County Freeholders should abide by the public will, who are overwhelmingly opposed to the disc golf course in Rifle Camp Park.
APLNJ implores Passaic County Freeholders to scrap the proposal to install a disc golf course at Rifle Camp Park. If the Freeholders move forward with this ill-advised plan, APLNJ strongly recommends that a full public review process is undertaken, an assessment of the impact to the community and park is performed, and to think of another place outside of this pristine environment be used instead.
Sincerely,



Angi Metler
Executive Director